With pawpose.
With pet passion.
Your pets will always come first, but not at the expense of the planet.
That's why we're super proud to have been awarded B Corp status. We're one of only 5 B Corp pet brands, worldwide.
So, how did we get our paws on this amazing accolade? We were assessed in 5 key areas.
We won't compromise on our fantastic products or our priorities, and we'll keep doing all the pawsome stuff you've come to expect. If you want more details about our B Corp status, and how we've achieved it, head over to the B Corp website now.
LEARN MORE
From A to B Corp
We start exploring what it means to be a B Corp and how we can achieve it. How does this status fit with our business? What steps do we need to take?
We kick off our journey internally and start work on the assessment.
Official kick-off internally - we started to fill in the assessment.
We submit our application to become B Corp certified and cross our paws!
We receive our B Corp status! A super proud day for our Pawprint Manager, Barbara.
Any questions?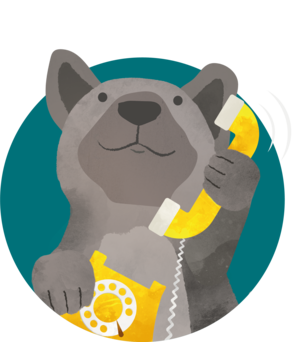 We'd love to hear what you think - we're all ears! Please get in touch at hello@edgardcooper.com.